Ik fotografeer al vele jaren. Mijn interessegebied is groot. Vooral motorsport, maar ook mensen, flora en fauna, evenementen, feesten, partijen, bruiloften en ook afscheidsfotografie (fotoverslag van de uitvaart van een dierbare). Stedentrips en reizen leveren ook altijd weer prachtig fotomateriaal op.
Naast deze parttime job werk ik bij een financiële instelling. Kantoorwerk en fotografie zijn twee heul verschillende soorten werk. Mijn werk vind ik fantastisch om te doen. Het fotograferen is ook fantastisch om te doen. Het is iets totaal anders dan kantoorwerk en je kunt met mooie foto's mensen heel blij maken en zelfs ontroeren. Dat is iedere keer weer het ultieme doel van mijn fotografie. De combinatie van die twee heel verschillende werelden is zo mooi, dat het mij veel energie geeft.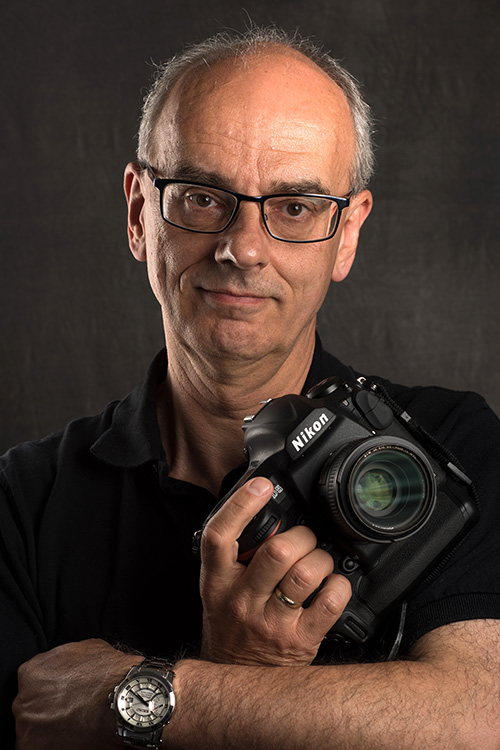 Een grote passie is motorsportfotografie. Het is als wildlifefotografie: ken de coureurs, ken de baan en weet wie met elkaar in competitie is. Alleen dan weet je waar de actie te verwachten is. De camera wijkt niet meer van het oog op het moment dat de coureurs in beeld komen. Ik lever foto's aan hen die foto's nodig hebben. Of het gaat om een krant, weekblad, promotiemateriaal, maakt niet uit.
Nieuw is mijn interesse is drop-on-drop fotografie (zie de categorie High-speed photography) en vogelfotografie.
Wil je foto's gemaakt hebben van een evenement of gebeurtenis? Neem dan contact met mij op.
(Vanwege de coronacrisis is dit nu even niet aan de orde.)
MIJN AGENDA
 Coureur Nick Vlaar
 Teamfoto's Van der Flier Racing
 MotoGP Assen?
 World Superbikes Assen?
 Circuitdag Against Cancer?
 OWCup wegracecompetitie (vertraagd)
 IDM Assen
 British Superbikes Assen
- ...
 = gerealiseerd.